Information:
Regular Hours:
Monday-Thursday: 10am to 8pm
Friday & Saturday: 10am to 5pm
Sunday: 1pm to 5 pm
Curbside/Locker Pickup click for Information
Acton Public Library
60 Old Boston Post Road
Old Saybrook, CT 06475
Tel: 860-395-3184
Events
The Acton Library provides educational programs for all ages. Our events are free and open to the public. Some programs have age recommendations. Please look at the event calendar to see if you need to register for a seat.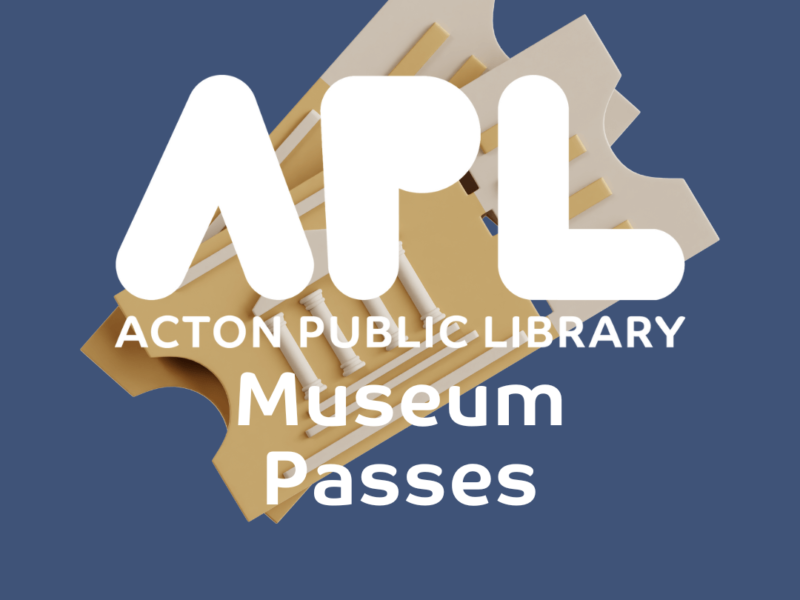 Planning a visit to a museum? Take a look at our Museum Pass page on the website! We offer passes for discounted or free entry to a number of different museums.
Announcements & Events
Subscribe to receive event announcements from the Acton Public Library.