Information:
Hours:
Monday-Thursday: 10am to 8pm
Friday & Saturday: 10am to 5pm
Sunday: 1pm to 5pm (Last Sunday open June 12th until mid-October)
Curbside/Locker Pickup click for Appointment
Book an Appointment for Study Room
Acton Public Library
60 Old Boston Post Road
Old Saybrook, CT 06475
Tel: 860-395-3184
Events
The Acton Library provides educational programs for all ages. Our events are free and open to the public. Some programs have age recommendations. Please look at the event calendar to see if you need to register for a seat.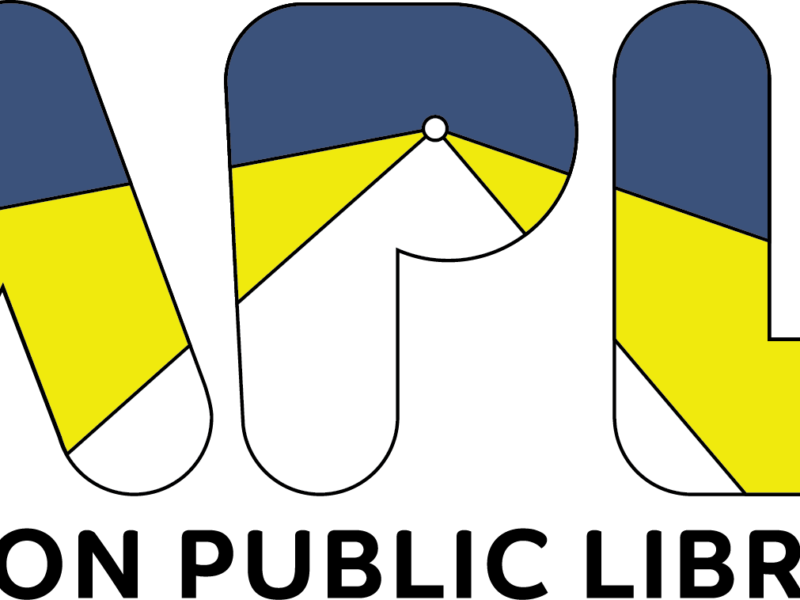 The Acton Public Library has a new logo! For a few years we have been discussing creating a new logo for the library that symbolizes our place in the community. We want to be a friendly and welcoming place for the whole community. Our previous logo was a bit outdated and hard to format as it was only an image and not a formattable, Scalable Vector Graphics (SVG) file. We kept with the yellow and blue colors of Old Saybrook and if you look you might be able to see the beacon at the center of the P. We hope this becomes a recognizable symbol of a welcoming and fun place, and a Beacon to Ideas.
Beacon Definition: 1. a lighthouse or other signal for guidance. 2. a source of light or inspiration.
Read More
Use your imagination to design an original bookmark for this year's summer reading program. The theme will be Read Beyond the Beaten Path.
Read More
Announcements & Events
Subscribe to receive event announcements from the Acton Public Library.