Application Deadline: October 7, 2022
All materials must be addressed to the Acton Public Library Poet Laureate Search & Review Committee. Hand deliveries must be received no later than 5 p.m. on the deadline date. Applications must be submitted in person or by mail. Mail deliveries must be postmarked on or before the deadline date. Submissions will not be returned. For more information download the application. (more…)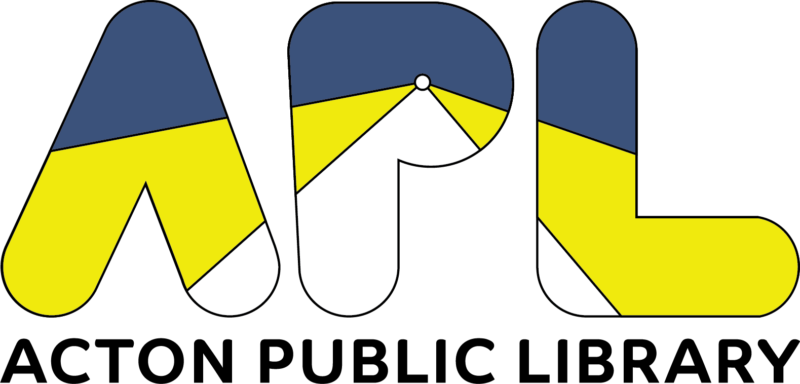 The Acton Public Library has a new logo! For a few years we have been discussing creating a new logo for the library that symbolizes our place in the community. We want to be a friendly and welcoming place for the whole community. Our previous logo was a bit outdated and hard to format as it was only an image and not a formattable, Scalable Vector Graphics (SVG) file. We kept with the yellow and blue colors of Old Saybrook and if you look you might be able to see the beacon at the center of the P. We hope this becomes a recognizable symbol of a welcoming and fun place, and a Beacon to Ideas.
Beacon Definition: 1. a lighthouse or other signal for guidance. 2. a source of light or inspiration.
One day in the before times (the time before COVID) a representative of the Old Saybrook Historical Society came to Acton bearing four large archival boxes. The boxes contained over 165 years of library history, all primary source documents: receipts, bills, committee notes, letters—including one written by our founder, former New York City Police Commissioner Thomas C. Acton, where he mentions Lady Fenwick. Over the past few months, we've been scanning these documents and creating our first digital collection, now hosted by the Connecticut Digital Archive.